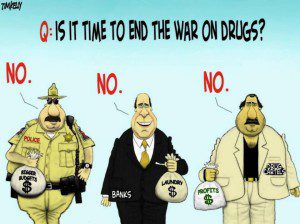 Welcome back to my addiction blog and I hope that as we discuss the final four reasons for the heroin epidemic, you will remember that there are solutions within reach.  The issue of Supply & Demand directly relates to both the problem and the solution.  Let me explain further.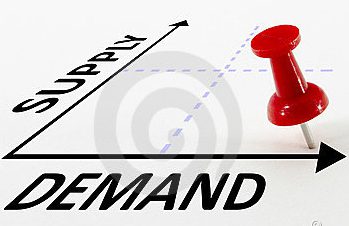 Heroin production and distribution seems to be an unending saga; especially after the consequences of the War in Afghanistan.  No matter how many drug lords and kingpins we kill or arrest, there is always someone willing to fill the void.  Money and power is the "addiction" that attracts people to the illicit drug world.  Interdiction and attempting to close our borders to drugs is a losing battle; and increasing tax payers' burden by growing law enforcement and judicial budgets has been unsuccessful.  Yes, we can arrest and incarcerate all the current drug pushers, big and small, and we can continue to burn the fields of the countries that produce opium; but the profits of this organized industry of drug production and distribution is so great that there is a continuously replenishable supply of people who want to be the next kingpin or the next local drug pusher.
Let's look at this from a different perspective, using an economic analysis.  If we cannot limit the supply, then we must look at the demand side of the equation.  If there is decreasing demand, there will be decreasing profits and therefore decreasing production.  I am not saying that we should abandon attempts to bring to justice those who are poisoning our communities with a constant flow of illicit drugs.  What I am saying is we should attack the demand side of this problem with greater vigor.  We spend $400 Billion Dollars annually dealing with the consequences of addiction.  This should be incentive enough to advocate for more preventive programs and more treatment centers to decrease demand.
As I stated earlier in this blog series of the Ten Reasons for the Heroin Epidemic, there is plenty of blame to go around.  We must focus on the solutions.  The last blog dealt with NIMBY, which is interconnected with the Supply and Demand issue discussed today.  Moving forward, over the next several weeks, we will address three more interrelated reasons and pose other solutions.  I hope you will stay tuned for Reasons 8 - Physician Training & Biases; 9 - Mental Health Treatment and 10 - Public Officials.
Please enjoy the following excerpt from Addiction On Trial that gives insight into Jimmy's inner struggles and I hope to see you next week.
What the defense team did not appreciate was the inappropriate loyalty one drug addict feels for another and the risks they will personally take to protect a drug-dependent comrade. As time went on, Jimmy would become more forthcoming, but a degree of brotherly protection persisted…

Jimmy struggled with this dilemma as it ripped away at his core, tossing and turning night after night in the confines of his cell until he felt soulless. He wished he could have just one session with his therapist. He dreamed, mumbling aloud as he conjured up Saul Tolson's response.

"Saul, I just can't tell on Travis…. His life is ruined. And then if I rat him out as the one who bought the heroin and the cocaine for Annette and me . . . I can't do it! Just because he offered me the drugs, I didn't have to use them. I knew better, or I should've.  Damn it, if I could trade my life and bring back Annette and make Travis whole again, I'd do it. Why won't they believe me?...

"Jimmy, I don't think it's that simple. And I think what you are saying is that you feel like you really let yourself down."

Jimmy tossed in his hard cot, with sweat dripping off his body. "Oh, Saul, if I had a belt, I'd hang myself. I'll never rat on Travis! Even if I did, who would believe me? I just can't go on." Jimmy let out a scream, "I want to die!"

"Hey keep the noise down. Just because you killed someone doesn't mean you need to wake us all up. It's three o'clock in the morning. If you want to die, then just go do it and shut up!"

Jimmy did not respond to the incarcerated voice a few cells away, but now fully awakened, Jimmy just laid there, crying softly to himself.