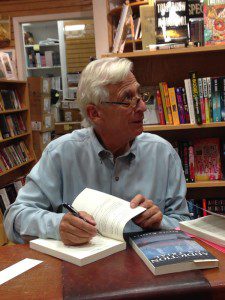 Over the past several weeks I have received several emails from readers and others inquiring about my background and why I decided to write Addiction on Trial. I want to use this week's blog to explain why I wrote a novel, albeit based on medical and legal truths, and to share my background. So, bear with me as I babble along!
I am a physician who is the youngest son of a physician. My father came to the United States at a very young age, worked his way through college and medical school and chose to practice medicine in two offices attached to our home in Everett, Massachusetts. My mother was the bookkeeper, secretary, cook, laundry service and most importantly, my Mom. When the home phone rang (which was also the office phone) we all answered it the same, "Doctor Kassels office; may I help you." Not infrequently, patients would come to the front door on holidays and weekends with "specimens". These were the same patients that would make holiday gifts for my brother and me. I can still hear my Dad, "Put that bag with the bottle in it on the counter in my little office and then wash your hands – and wash them thoroughly – did you hear me Stevie?" I heard my Dad then and I still hear him now.
Why did I write Addiction on Trial: Tragedy in Downeast Maine? Simple answer: I wanted to.
Through my years of practice in Emergency Medicine and Addiction Medicine I have had the privilege to treat patients from all walks of life. From a medical perspective, it is very clear that we have differences but we are more similar than not – we all need hearts to pump in order to sustain our organs and to perfuse our brains. When we are sick, we all benefit from compassion and care. Society should not differentiate between diseases! But who wants to read another scientific book about addiction? Not me! That's why I wrote Addiction on Trial as a mystery thriller to both entertain and educate through the depiction of the realistic struggles of addiction. I hope you enjoy reading Addiction on Trial as much as I enjoyed writing it.